It appears that the year 2016 is going to be earmarked as the year that plus size male models take over the modelling scene. First, it was Ashley Graham who became world-famous for being the first plus size clothing female model to be featured in the 'sports illustrated' magazine. Earlier this year, another plus sized female model Nadia Aboulhosn was also featured in another magazine, 'Women's Running'. Now to top it all off, there has been a very different change in the landscape with world renown model management company, IMG Models, has announced that a new division will be launching their new plus sized male division including mens boots.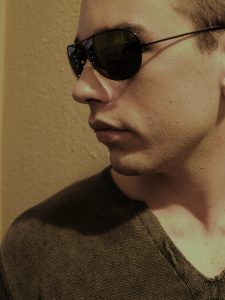 Buzzfeed has been quoted as saying that IMG models have created a marketable term for the newly introduced plus sized male division: 'Brawn'. They add that the new division encourages size diversity and positive body image, stressing the need for the conversation to extend to plus size men. Many stocky men find it very hard to find clothing that will fit them properly, so hopefully this new division for plus size men places pressure on other brands to produce more larger sizes for men.
Zach Miko is the very first plus sized male model signed up to the new division. Over the last few years, Zach has attracted a large amount of attention for being the only plus-sized male model for Target. The 26-year-old with a waist measurement of 40 inches and is over six feet tall, was quoted saying: "Being a man of size, I never imagined for a minute that this would be a possible career. Then Ivan told me about his dreams for the fashion industry: diversity, inclusion, evolution … The Brawn division is going to open up the fashion world to the everyman, showing off the new fashion in shoes online stores."
"Women of all shapes and sizes are beautiful and confident and sexy. The conversation has changed from 'This is what beautiful is' to 'What is beautiful?' I am humbled to be able to raise that question for the men's industry," Miko added.
People are already talking about the brand new male plus sized clothes division The conversations online have exploded, with many males encouraging it and saying that it is about time something like this happened, and others saying that it is something that people have been hanging out for.